Top Graft Choices for ACL Reconstruction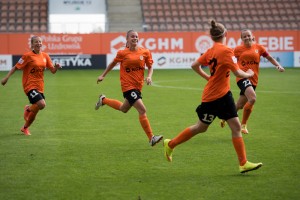 According to recent statistics, between 250,000 and 300,000 people experience ACL injuries each year, most of whom are athletes. A torn ACL (anterior cruciate ligament) can sideline a player for about six-to-nine months or more. Torn ACLs are typically repaired with a tissue graft, and there are many different types of grafts in use. In a recent article published by Orthopedics Today, a selection of orthopaedists discussed the benefits and drawbacks of several commonly used grafts, including the BPTB (bone-patella tendon-bone) graft. Dr. John Hoffman, our board certified orthopaedic surgeon, has performed over 1500 BPTB ACL grafts in his career. He agrees with the article's overall assessment that this graft offers numerous advantages, particularly for athletes.
Choosing the ideal ACL graft for the patient can help to reduce downtime as well as to reduce the risk of a re-tear. Each graft has its pros and cons, and ultimately the right option will be a personal choice. One of the many benefits of a BPTB autograft—grafts harvested from the patient—is that the tissue quality is very similar to the natural ACL—and 1.5 times as strong. Furthermore, there appears to be a lower re-rupture rate with this method than with hamstring autografts, cadaver allografts (donated tissue), or other types of allografts. The BPTB graft connects bone to bone, rather than muscle to bone (as in a hamstring graft), typically providing greater strength and faster healing as a result. For these reasons and others, over 86 percent of NFL, 81 percent of NBA, and 70 percent of MLS physicians choose to utilize BPTB grafts to repair ACL tears in athletes.
Just as essential as graft choice, Dr. Hoffman explains, is the quality of the surgical technique. If a graft is improperly implanted or fixed, knee instability and re-rupture could occur. Therefore, patients should confirm that their orthopaedic surgeon has extensive experience performing arthroscopic ACL reconstruction with the chosen graft type.