Outpatient Minimally Invasive Back Surgery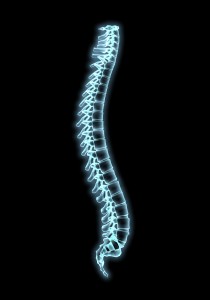 About 10 million adults suffer from chronic back and pain each year, making it the number one cause of healthcare expenditures in the U.S. In fact, back pain has a direct cost of more than $50 billion annually for diagnosis, treatment, and rehabilitation.Most patients' spine disorders are related to degenerative conditions that can result in instability and intrusion into the spinal cord and surrounding nerves. This causes back pain and/or radiating pain in the arms or legs
But while back pain – especially in the lower back – is very common, the causes for the pain and the resulting treatment options are not always straightforward. That's because lower back pain is different for everyone.
Lower back pain is most commonly a result of inactivity and an imbalance between physical demand on the lower back and the muscles being able to protect the spine from the rigors of everyday activities. Other common causes of lower back pain include obesity and smoking. Complicating the matter is the fact that many times the origins of lower back pain overlap – meaning that many factors play a role. This can make it difficult to pinpoint a specific of singular cause.
Minimally invasive surgery
A majority of the patients Dr. Dolphin sees are not surgical candidates. However, when surgery is the best option, Dr. Dolphin focuses on minimally invasive procedures that shorten recovery time and diminish post-operative pain.
Minimally invasive spine surgery uses technology that helps the surgeon locate the exact area upon which to operate. And, minimally invasive incisions are less than an inch long, thus damage to surrounding muscles and other tissues is very small. This speeds up the healing and recovery process. It also lessens the risk of infection.
"Overall, minimally invasive spine surgery is a less daunting experience – physically, psychologically and cosmetically," said Dr. Dolphin. "Most people are at home resting within 23 hours or less after surgery and many of the procedures I perform are done on an outpatient basis in a surgery center."
To learn more about the back and neck procedures that Dr. Dolphin performs or to schedule an appointment with Dr. Dolphin, call (563) 344-9292. Like us on Facebook at facebook.com/osquadcities to stay up to date with treatment options and information. View one of many patient success stories on our Youtube page.